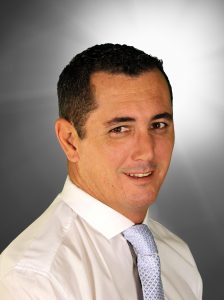 Andre Herbst will be executing our Business Development in Africa, as well as lead the sales and engineering support team in Romania.
Andre is a result focused Telecommunications Professional, with over 20 years Senior Level experience in companies including MTN, Eltek Valere, Huawei, Millicom, Ericsson, focusing on Hybrid Power systems for companies like CAMUSAT in the past 6 years.
A skilled multi linguist (Fluent in English, Afrikaans with a working knowledge of Dutch), accountable for the design, quality, technical sales, and customer care of Hybrid Power Solutions.
Andre has extensive operational implementation experience. His expertise also extends to R&D, quality, engineering, tendering, outsourcing, supply chain, business development and strategic sourcing.
Andre enjoys rugby and spending time with his family.